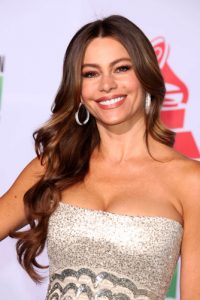 Some people wish they could just snap on a smile identical to a celebrity's, but a smile makeover should be customized to the patient. What works for someone else won't necessarily work for you. This doesn't mean, however, that there aren't celebs whose grins are in-demand. All it takes is a simple Google search to show you celeb before-and-after photos when it comes to their teeth. We identify some of the most recognizable celebrity smiles, and the cosmetic dentistry that makes their pearly whites are so notable.
Sofia Vergara
Sofia Vergara spent two years in dental school before she was called to acting, so the woman knows the value of good teeth, and good oral hygiene. She is likely sporting some excellent porcelain veneers, but even though veneers are stain-resistant, this high-paid celeb is aware that you still have to take good care of your cosmetic dentistry to reap the rewards.
Meghan Markle
The most in-demand teeth of late belong to newest member of the royal family. Meghan Markle's smile is top notch in shape, color, size, and symmetry (though her sister-in-law Kate Middleton's gorgeous grin is quite notable too).
Halle Berry
White teeth. Flawless teeth. Shaped-just-right teeth. Halle Berry's gleaming smile is one of her trademarks. There's a good chance that porcelain veneers – and a very talented cosmetic dentist – get the credit for this megawatt smile.
George Clooney
His teeth are great now, but George Clooney's chompers are longer and better aligned than they once were. His short teeth have been elongated and his gummy smile eliminated with excellent veneers. He is quick to laugh and grin – and who wouldn't be when their smile looks so good?
Angelina Jolie
Angelina Jolie is known for her pouty lips, but the teeth underneath them are beautiful all on their own. The actress often takes the time to pretty-up her smile with vibrant lip color – and the right reds can make white teeth even whiter, with or without professional teeth whitening.
Tom Cruise
What makes Tom Cruise's teeth unique is that the front two teeth don't line up with his nose. They're a little off-center, but they're as aligned as teeth can be. Cruise has undergone Invisalign and other orthodontic treatment to get a memorable smile.
Julia Roberts
Her smile and on-screen laugh are infectious, and Julia Roberts' teeth have been one of her trademarks since she made a name for herself in Steel Magnolias so many years ago. They're straight, but they're not perfect, with miniscule gaps here and there.
Quality Cosmetic Dentistry Is Key
It's important to remember that your smile is only as beautiful as your cosmetic dentist's experience is extensive. To get natural-looking veneers, for example, you need a New York City cosmetic dentist who has the expertise and ability to customize the veneers to complement the shape of your face and color of your natural teeth.
While some celebs are born with some great dental DNA, most of them aren't without a few spruce-ups. Many can get away with a professional whitening treatment that boosts the shine factor of their grin, but there are more who know the value of good porcelain veneers – and they're willing to invest in this career-altering aesthetic enhancement.
Your perfect smile is possible, and porcelain veneers or another popular cosmetic dentistry treatment are just the procedure to make it happen. Schedule your consultation with Dr. Michael J. Wei at his Midtown dental office on Madison Avenue to find out what kind of smile makeover is right for you.