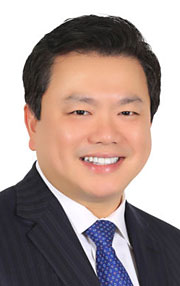 Special Offer for New Patients:
– Free Examination and Consultation – Free Consultation for all Cosmetic and Dental Implant Procedures
Please mention promotion when scheduling an appointment. Printed coupon required. Valid thru 3/31/20
Try us out at no risk with a free examination and consultation valued at $150. We want to give you the opportunity to experience our dental services at no risk to you. We will provide you with a "Free New Patient Exam" – at no charge to you. This is an exam that includes the following:
Personal Consultation with Dr. Wei
Complete Dental Exam
Oral Cancer Screening
Gum Disease Screening
Bite Analysis
TMJ (Jaw Joint) Exam
Color Evaluation (For Whitening)
Complimentary Consultation
Dr. Wei offers a complimentary consultation appointment for all patients interested in any of our cosmetic and dental implant procedures to determine which treatment best suits their individual needs. Before any dental treatment can begin, patient is responsible for the cost of dental x-rays and any other dental records that may be necessary.
We can provide you with a Free Digital Smile Makeover imaging of your set of before and after photos to show you how dazzling your smile could be. You can share with friends and love one so everyone can see how amazing your smile will looks. We want you to feel comfortable with us, and this is a great no risk way for seeing if you like us. Please give us a call to schedule an appointment today!

0%  Interest Financing is Available Up to 18 months for General and  Cosmetic Procedures. To help make it easy to afford your dental needs we can provide you with affordable financing through Care Credit – a National leader in Financing for Dental Services. Fixed interest rate are as low as 3.9% APR and payments are as low as $125 per month for a $5000 treatment fee. Financing plans are available for people with a wide range of credit history. There are no fees to apply. There are no prepayment penalties.

Also, we have affordable financing through Lending Club Financing which offer 0%  Interest Financing  Available Up to 18 months for General and  Cosmetic Procedures. Dr. Wei and the staff are happy to answer your questions about payment options and affordable financing. We look forward to meeting you.
Dental Insurance:
We want to make your experience with us is as stress-free as possible, and that you receive the dental treatments you need. We accept most major dental PPO  insurances such as Delta, MetLife, Guardian, Aetna, Cigna and more. We do not accept any DMO or HMO insurance plans and Medicaid. Contact us for details about your insurance benefits.
If you have any questions or uncertainty regarding your insurance coverage, please don't hesitate to call us. We are here to help you.
Please remember to review your insurance coverage carefully. Your coverage is a contract between you the and insurance provider – you will be responsible for any expenses not covered by your insurance.
Find out why our patients love us. See what our happy patients have to say about our quality dental services and personalized dental care. Read our reviews online at Google, Yelp, Citysearch, SmileReminder, and Facebook.

  
"He genuinely cares about your fears and concerns and takes his time to make you feel calm and explains in detail what is needed. Dr. Wei is someone you can trust which is hard to find in New York City."~ Daniel Donahue
Why Choose Dr. Wei?
A Proven Dentist – Dr. Wei is one of Manhattan's top cosmetic dentists. Dr. Wei's cosmetic dentistry includes world-class laboratory support from the best labs in the world. Dr.Wei is the recipient of numerous awards and accolades.
High Success Rate – Dr. Wei has over 17 years of experience with dental services. Plus, Dr. Wei stands behind his work with a warranty.
Delivery Excellent Results – Dr. Wei has first class technicians and world-class laboratory support. Dr. Wei works very closely with his master dental technicians to ensure you get the best results. Dr. Wei offers the very best quality dental care available.
Easy Financing Available with No Financial Surprises – All financial arrangements are done at our dental office and there will no surprises that cost you more. No hidden costs and no additions after your treatment plan is confirmed and treatment begins.
Fully Warranted – – Dr. Wei will take care of any issues from start to finish. On the rare occasion that a problem should occur, Dr. Wei will fix the problem promptly with no additional fees.
There is usually a follow-up visit for final adjustments, and to review instructions for care of your new smile. Cosmetic dentistry provides a beautiful new smile and last for years and years.
Call us for an appointment:
212-982-4080