Cosmetic Dentistry: Transforming Smiles and Changing Lives
By Dr. Michael J. Wei, DDS – Manhattan New York City Cosmetic Dentist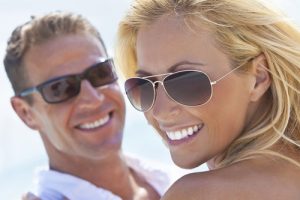 People immediately notice your smile – or the lack thereof. If you're reluctant to show off your teeth, there is probably a good reason why. Maybe you're self-conscious about the condition of your teeth, or embarrassed to be living with a smile that ages you. Midtown Manhattan cosmetic dentist Dr. Michael J. Wei can transform your smile, and change your outlook on life, with the right cosmetic dentistry procedures.
Is Cosmetic Dentistry Right for You?
It's natural to be concerned about how your teeth and gums look to the rest of the world. After all, your smile is the focal point of your face. Most importantly, you should be satisfied with the reflection every time you smile in the mirror. If you have any complaints about your teeth, a visit to your New York City cosmetic dentist can make all the difference.
Cosmetic dentistry is a fine art. When Dr. Wei delivers a smile makeover, it is customized to suit your oral health needs and aesthetic complaints. Cosmetic dentistry is truly life-changing, altering your appearance in a good way.
It's difficult to function with compromised teeth. Plus, a less-than-perfect smile makes you look older than you are. Your teeth don't have to keep you stuck in a land of closed-mouth smiles or serious expressions. If you're unhappy with your smile, cosmetic dentistry is right for you. A visit to your Manhattan cosmetic dentist will confirm if your oral health is in good condition to receive a smile makeover.
Types of Cosmetic Dentistry Procedures
With any of the following procedures, you can look younger, happier, healthier, more intelligent, and even wealthier:
If you are dissatisfied with your smile or your teeth, cosmetic dentistry can be the solution you've long been craving. Make an appointment with Midtown Manhattan cosmetic dentist Dr. Michael J. Wei to discover the best solutions for your smile makeover.