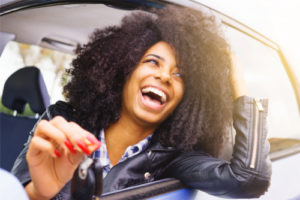 Not only is another year coming to an end, so is another decade. As you reflect during this holiday season, think about what you wish you could have most – is it a better job, a stronger love, a more active social life, improved self-confidence? The secret to giving yourself the best chance for success in all things is feeling good about yourself, and by investing in cosmetic dentistry, you can change your life for the better, starting now, and for many decades to come.
What's So Great About Cosmetic Dentistry?
You may think cosmetic dentistry is something that's out of reach for you or an excessive indulgence. The reality, however, is that many aesthetic upgrades to your smile are affordable, and they can be truly life-changing when done by a master Midtown cosmetic dentist.
Take this scenario: You've always been self-conscious about your discolored teeth. You'd love to wear some bright lipstick and not draw attention to your teeth in a bad way. You'd love to smile wide anytime you feel like it without automatically feeling awkward about the teeth you reveal. Depending on the cause of your tooth discoloration, the options for brightening your smile are many.
If you have enamel stains from a coffee or smoking habit or simply years of hard-working teeth, a professional teeth-whitening treatment can give you a shades-whiter smile in an hour. If you have discolored teeth from antibiotics as a child, or because you have thin tooth enamel and your teeth look more yellow than white, porcelain veneers can cover everything you dislike and give you a customized, white smile in two visits to your Manhattan dentist.
There are always multiple ways to fix whatever is bothering you about your smile – and there is always a cosmetic dentistry solution that fits into your budget and comfort level in all ways. Those are just some of the things that are so great about cosmetic dental treatments.
You Deserve a Smile Makeover
Taking good care of your smile is a gift you give yourself. It's critical that you brush and floss daily and see your dentist twice a year for teeth cleanings, check-ups, and oral cancer screenings. This is the important time when your gums are reviewed too, as well as x-rays, and any burgeoning problems can be diagnosed and addressed before they turn into full-blown gum disease or an infected tooth or a large cavity that results in a root canal or extraction.
Your dentist is on your side, and when he encourages you to think about a smile makeover, it's because you deserve it – and your teeth deserve it too. Living in New York City is a challenge for even the most thick-skinned. If you're concerned about career or social media presence or any other element that involves your appearance, upgrading your smile will make all the difference in your life, giving you a boost of confidence so you go after the people, positions, and perks that you deserve.
Find out what kind of cosmetic dentistry smile makeover is right for you. Give yourself the gift of a gorgeous smile. Contact Dr. Michael J. Wei to schedule an appointment at his Midtown Manhattan dental office on Madison Avenue.