The Importance of Regular Dental Checkups and Keeping Up with Dental Hygiene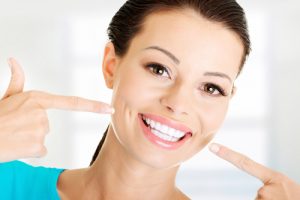 Keeping your mouth healthy helps keep the rest of your body healthy. Good preventive care begins at home with a consistent brushing and flossing routine. An essential part of overall dental hygiene, however, is keeping your dental appointments every six months at Dr. Michael J. Wei's cosmetic dental office in New York City.
Get Screened for Oral Health Problems at Your NYC Dental Checkup
Your regular dental checkup is not just about getting a thorough teeth cleaning done by a dental hygienist, and dental visits aren't just to make sure you don't have cavities. Your Midtown Manhattan dentist can see problems in your mouth that you never will. From gum disease to deteriorating restorations to periodontitis, your dentist immediately recognizes when something in your mouth is not right.
Your dental visit will not only allow you to earn super-clean teeth, it will ensure that any dental problems are diagnosed and addressed quickly so you don't find yourself dealing with the pain of an abscess, broken dental work, loose teeth, and more.
Our team screens each of our patients for diseases and oral health problems during regular dental checkups before these issues have the chance to escalate into a serious complication. Your dentist is keeping an eye out for:
Oral cancer
Gum disease
Tooth decay
Misalignment
Faulty dental work
Enamel erosion
Cracked teeth
What to Expect at Your New York City Dental Cleaning
If you have dental anxiety or dental phobia, convincing yourself to see your Manhattan dentist can be a struggle. Avoiding the dentist because of your fear can only lead to disaster and negatively impact your oral health. If the worst possible scenario occurs, then you will be obligated to get dental help, and it will be under unpleasant circumstances, which will do nothing to ease your stress.
Sometimes it helps to know exactly what you're walking into, so whether going to the dentist is old hat or whether it's a journey you're embarking on after a very long time away, you can expect the appointment to go something like this:
A friendly hello: You will be greeted warmly at our Midtown Manhattan cosmetic dentistry office by our friendly office staff.
A thorough cleaning: One of our gentle, excellent dental hygienists will thoroughly clean your teeth and gums, removing plaque and calculus and polishing your teeth to a silk finish. Take this opportunity to ask any questions you have about proper brushing or flossing techniques, the best toothpaste to use, the most appropriate toothbrush for your teeth, or whether you should use mouthwash.
Digital evidence: Every six months, bite wing x-rays are usually taken (depending on your insurance plan or lack thereof) to check your teeth for cavities or any other problems lurking under the surface.
Treatment plan: Before any cosmetic or restorative dentistry is carried out, Dr. Wei will review your exam results with you, make recommendations where necessary, and answer any questions you have about certain procedures or dental health. In order to proceed with any cosmetic enhancements, your teeth and gums will need to be healthy and in excellent condition – just a little more motivation to see your dentist when you should for cleanings and exams.
Sedation (when necessary): Severely apprehensive dental patients have the option of undergoing oral sedation to put them into a sleep/awake state during their procedures – even dental cleanings.
Good Oral Health Is All In the Details
If you believe that brushing and flossing daily at home is enough for your oral health, consider this: While it is essential that you are cleaning your teeth properly every day, there are simply some places you cannot reach with your meager tools, and some places you'll never get clean enough. Even if your teeth look clean and feel clean, they could be harboring bacteria under the surface, which threatens your oral health with potential cavities and gum disease.
Part of good dental care is seeing the dentist every six months. Your teeth simply cannot clean themselves, just like any dental problems will get worse, not better. There is no way around the facts. You may drink plenty of water and have plentiful saliva in your mouth, but you need professional dental care to really maintain a healthy mouth.
Call to schedule your dental exam and cleaning with Dr. Wei at his Midtown Manhattan office. Our office serves Midtown Manhattan residents and commuters, including patients from Long Island City, Astoria, Weehawken, and beyond.