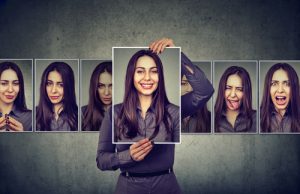 Tinder has just announced a Loops feature for the dating app. Now, along with the many photos you can display of yourself, you have the option to take any video and create a two-second loop from it. Potential matches can see you in still photos and in motion. If you opt out of this added feature, other users might think, "What are they hiding?" So maybe you should be thinking: "Is it time for me to get that smile makeover?"
Your Teeth Affect Your Ability to Find Love
Everyone embellishes a little on their dating profile. Maybe you weigh a few pounds more than you admit, or you're an inch or two shorter than you profess to be. One thing it's tough to cloak, however, is the appearance of your smile – unless, of course, you post photos of yourself that only show you with a closed mouth.
Closed-mouth smiles or straight faces aren't all that appealing when that's the only side of yourself that you show. Daters will be mighty surprised to meet you in person and discover the reason behind the serious photos is that you're trying to hide unsightly teeth.
With Tinder's looping videos, daters will notice that something is missing if you aren't offering up an inviting smile. They may wonder if you don't have any fun in your personality when, really, the only thing that's holding you back from really letting your true self show is a bad set of teeth.
Fixing Your Unsightly Teeth for Love
If the thought of a video option on Tinder makes you cringe and it's because of the state of your teeth, it's time to figure out how to fix what's broken:
If you have stained or discolored teeth: Professional teeth whitening uses such powerful bleaching agents that your teeth can be shades whiter after a one-hour treatment. If your teeth are discolored deep within the enamel, whitening won't make a dent, but porcelain veneers can hide everything.
If your teeth are crooked: Porcelain veneers can correct this problem too, but if your teeth are otherwise healthy and white, you may want to consider Invisalign. You can correct your teeth discreetly and over time, and none of your dates will ever notice that you're wearing invisible aligners.
If you have broken, painful, or missing teeth: Restorative dentistry is just as smile-changing as cosmetic dentistry. The repairs fix your smile so it's functioning properly again, and they're natural-looking so your smile looks great too. Porcelain crowns, dental implants, or dental bridges are all options for repairing a broken smile.
You can find love, but it is imperative that you love how you look too. If you don't feel good about your own appearance, it will affect your confidence and your belief that you are lovable and worthy of a great match. Find out what smile makeover procedures are right for you and get a customized perfect smile, courtesy of New York City cosmetic dentist Dr. Michael J. Wei. Contact us to schedule your appointment.