Restorative Dentist and Prosthetic Dentistry: Natural-Looking Methods to Repair and Complete Your Smile
By Dr. Michael J. Wei, DDS – Manhattan New York City Cosmetic Dentist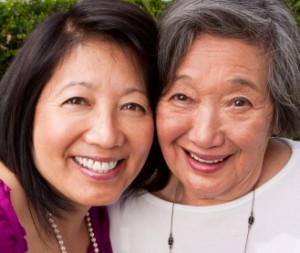 If you have a broken smile, imperfect teeth, or pain while chewing, restorative and prosthetic dentistry can change your life. Wanting to look good and be confident in your smile is a big reason patients pursue restorative dentistry. However, there is nothing wrong with the simple desire to have a good foundation of oral health and teeth that are secure, strong, and permanent. Dr. Michael J. Wei is a Manhattan restorative dentist and prosthetic dentist who can improve your oral health and remake your smile into a healthy, stunning element of your appearance.
Types of Restorative and Prosthetic Dentistry Procedures
Restoring your teeth to their original condition or replacing teeth with customized prosthetics are important solutions for oral health problems. While it may seem like a tooth that is missing from your smile is hardly cause for concern, the reality is that absent teeth can compromise the teeth nearby. Without proper support from their neighbors, other teeth can begin to deteriorate, creating even greater oral health problems.
The following restorative and prosthetic dentistry procedures make it possible for Manhattan dental patients to achieve a stunning and problem-free smile:
Don't be ashamed of your smile. If you are suffering with pain in your mouth or oral health problems, visit your Manhattan restorative dentist and prosthetic dentist. There are solutions for your concerns, but you must seek out help to get the smile makeover you deserve. Contact the dental office of Dr. Michael J. Wei to schedule a consultation – find out what restorative dental procedures are right for your teeth.