Prioritize Oral Health: Preventive and General Dentistry
By Dr. Michael J. Wei, DDS – Manhattan New York City Cosmetic Dentist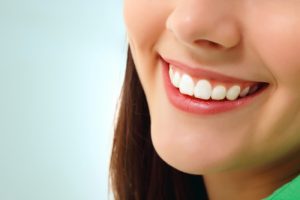 Maintaining the health of your teeth and gums is just as important as taking care of the rest of your body. Oral health is an easily overlooked element of total wellness. The good thing is that prioritizing your oral health isn't difficult – it only requires dedicated at-home care and preventive and general dentistry support from your Manhattan cosmetic dentist, Dr. Michael J. Wei.
Preparing Patients for Smile Makeovers
Many of our patients come to us for cosmetic dentistry enhancements, such as porcelain veneers or teeth whitening. We are thrilled to provide smile makeovers for our Manhattan dental patients, but there is one important step that must happen first – evaluating the condition of your oral health.
Preventive dentistry requires minimal effort on your part. Make appointments for dental exams and teeth cleanings every six months – and keep the appointments. Once you're at our Midtown Manhattan office, we take it from there. (Of course, it is also important that you keep up with a regimen of diligent at-home care, brushing twice daily and flossing once a day to keep bacteria and plaque at bay.)
Dental check-ups give us the opportunity to check your mouth for gum disease, tooth decay, oral cancer, gum recession, and any tooth damage that may be lurking but not yet severe enough to cause pain. An essential element of preventive dentistry is to find problems early so the issues can be treated at once. This immediate attention means most oral health nuisances can be corrected conservatively and effectively without the need for bigger interventions.
Addressing Dental Problems Immediately
Should you find yourself in the dentist's chair because you are in great pain, don't worry that you will be scolded for not keeping up with your dental exams. In general dentistry, we are fully aware that a tooth problem can emerge quickly and without warning. An old dental filling can break, an accident can create the need for a tooth extraction or root canal therapy. There are any number of reasons that you will need dental care that could not have been prevented with regular dental visits.
What's important is addressing any pain immediately rather than waiting. In many cases, the tooth problem you are experiencing can be managed effectively so that you do not lose the problem tooth. Hoping that the pain will subside or the problem will disappear is not a reality in general dentistry – if you have an oral health problem, it will only get worse without professional intervention. If you do end up needing your damaged or decayed tooth extracted, you will not be left with a hole in your smile. Dental implants, fixed dental bridges, and other solutions make it possible to repair your smile effectively so it looks natural and complete.
If you have anxiety about a dental treatment and that is what's keeping you from visiting our New York City dental office, know that sedation dentistry is always an option. You can have oral-conscious sedation which makes it possible to "sleep" through a procedure and wake up with your problem resolved.
The Basics of General Dentistry
Maintaining a good foundation of oral health means that you have healthy and strong teeth and gums to receive cosmetic dentistry or restorative dentistry treatments. Some of the most common general dentistry procedures offered at our Midtown Manhattan dentistry practice include:
You can have attractive and healthy teeth for a lifetime when you keep up with preventive dental care. Make an appointment with Manhattan cosmetic dentist Dr. Michael J. Wei to prioritize your oral health.