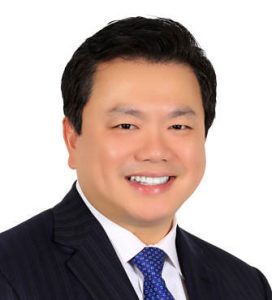 Call us for an appointment:
212-982-4080
Manhattan & New York City General & Cosmetic Dentist
Contact Form:
To contact us or request your dental appointment or a complimentary consultation, please use the form below.
We look forward to meeting you and creating your new smile.
"He genuinely cares about your fears and concerns and takes his time to make you feel calm and explains in detail what is needed. Dr. Wei is someone you can trust which is hard to find in New York City."~ Daniel Donahue
We are conveniently located at:
Dr. Michael J. Wei, DDS, PC
425 Madison Ave., 20th Floor
New York, New York 10017
Phone: 212-982-4080
Fax: 212-308-4082
Email Us
Business Hours:
Monday: 10:00 AM – 7:00 PM
Tuesday: 10:00 AM – 7:00 PM
Wednesday: 10:00 AM – 7:00 PM
Thursday: 10:00 AM – 7:00 PM
Friday: By appointment only (reserved for large cases).
Map & Directions:
We are located just one block from the Waldorf Astoria and near the 51st street subway station (on the 4 and 6 green lines). We are located one block from Rockefeller Center and near some major subway stations.


We Accept:
Cash,
Checks
Credit Cards

Visa
MasterCard
American Express
Discover
Dental Insurance:
We want to make your experience with us is as stress-free as possible, and that you receive the dental treatments you need.
We accept most major dental PPO  insurances such as Delta, MetLife, Guardian, Aetna, Cigna and more. We do not accept any DMO or HMO insurance plans and Medicaid. Contact us for details about your insurance benefits.
If you have any questions or uncertainty regarding your insurance coverage, please don't hesitate to call us. We are here to help you.
Please remember to review your insurance coverage carefully. Your coverage is a contract between you the and insurance provider – you will be responsible for any expenses not covered by your insurance.
Appointments and Cancellations
Our services are by appointment only. We strive to see all patients on time, and request that you extend the same courtesy to us. A commitment to treatment is essential to ensure the best possible outcome; therefore we ask that you make every effort not to change a scheduled appointment. In order to provide the best service possible, cancellations must be received 24 hours prior to an appointment. Appointments canceled with less than this notice and any missed appointments will be subject to a $150 fee.

Click here to learn more or contact us for details.
Contact Us Today
Serving the Manhattan New York City Area Including: Midtown Manhattan and New York City (NYC).
Click Here to download New Patient Forms to fill out in advance of coming into the office.
Find out why our patients love us. See what our happy patients have to say about our quality dental services and personalized dental care. Read our reviews online at Google, Yelp, Citysearch, SmileReminder, and Facebook.
Why Choose Dr. Wei?
A Proven Dentist – Dr. Wei is one of Manhattan's top cosmetic dentists. Dr. Wei's cosmetic dentistry includes world-class laboratory support from the best labs in the world. Dr.Wei is the recipient of numerous awards and accolades.
High Success Rate – Dr. Wei has over 17 years of experience with dental services. Plus, Dr. Wei stands behind his work with a warranty.
Delivery Excellent Results – Dr. Wei has first class technicians and world-class laboratory support. Dr. Wei works very closely with his master dental technicians to ensure you get the best results. Dr. Wei offers the very best quality dental care available.
Easy Financing Available with No Financial Surprises – All financial arrangements are done at our dental office and there will no surprises that cost you more. No hidden costs and no additions after your treatment plan is confirmed and treatment begins.
Fully Warranted – – Dr. Wei will take care of any issues from start to finish. On the rare occasion that a problem should occur, Dr. Wei will fix the problem promptly with no additional fees.
There is usually a follow-up visit for final adjustments, and to review instructions for care of your new smile. Cosmetic dentistry provides a beautiful new smile and last for years and years.
Call us for an appointment:
212-982-4080