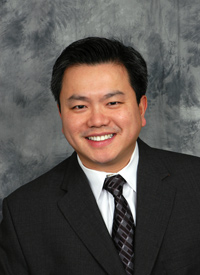 After graduating from Rutgers University with a bachelor's degree in biology and a minor in psychology, Dr. Michael J. Wei earned his Doctorate of Dental Surgery (DDS) degree from New York University College of Dentistry in 2000. Afterwards, he received his dual certificates in Advanced Education in General Dentistry (AEGD) at Columbia University School of Oral and Dental Surgery, and also completed a Fellowship at New York Presbyterian Hospital, both in 2001. In September 2002, Dr. Wei opened his private practice in Gramercy Park Manhattan, and in April 2007 Dr. Wei moved his practice to Midtown Manhattan. He has since continued his education with many annual postgraduate courses in restorative and cosmetic dentistry, including certification as an Invisalign dentist.
A vested member of the dental community, Dr. Wei holds membership in the American Academy of Cosmetic Dentistry, Academy of General Dentistry, American Dental Association, New York State Dental Association, and New York County Dental Society. Dr. Wei continues to take continuing education courses, always surpassing the state license requirements. Dr. Wei had the distinct honor of being voted one of America's Top Dentists in 2005, 2006, 2007, 2008, 2009, 2010, 2011, 2012, 2013, 2014, 2015, 2016, 2017,2018 and 2019 by the Consumer's Research Council of America.
Consumers' Research Council of America is a private company that evaluates and compiles lists of America's Top Professionals in various industries. The selection process is based on a point value system that awards points for education, years in practice, and affiliations with professional associations. Consumers' Research Council of America provides consumers' information guides for professional services throughout America. It is their purpose to help educate and assist consumers in obtaining the finest professional services. They specialize in the healthcare, education, legal and financial industries. Consumers' Research Council of America does not accept fees, donations, sponsorships or advertising from any individuals, professionals, corporations or associations. This policy was enacted to ensure an unbiased selection for the lists of America's Best.
Dr. Michael J. Wei, Manhattan general and cosmetic dentist, has been awarded the title of Top General and Cosmetic Dentist by the Top Doctor Awards for 2019.
Dr. Michael J. Wei has been awarded New York's Top Dentist award for 2016, 2017, 2018 & 2019.
Dr. Michael J. Wei was awarded by  Continental Who's Who for being "Dedicated to the Recognition of Excellence" in 2017.
Dr. Michael J. Wei has been awarded the Fellowship in the International Academy of  Dental Facial Esthetics in Novemeber 2017.
"I believe in treating my patients like I would treat my own family members. Caring for my patients and performing dentistry on them the way that I would want it performed on myself are of utmost importance. My mission is to provide top quality dentistry in a friendly and comfortable environment so that everyone can have healthy teeth and gums for a lifetime.
I am committed to providing excellence and to improving the health of my patients without any compromise. I want the best because my patients deserve the best. Our mission is to create naturally beautiful smiles while enhancing our patients overall well being by using the latest dental technologies and suggesting a dental diagnosis that makes sense for the individual patient.
I believe life is better with a great smile and healthy teeth. I also know there are too many people who are living below their potential because they are embarrassed about their smile and do not want to be social. They are not really enjoying their lives because they are in pain and are afraid of going to see the dentist. It doesn't have to be that way! Our goal is to give their lives back. We do this by providing a safe, pain-free experience that alleviates their stress and allows them to smile again. This is my mission and this is what I do."
Dr. Michael J. Wei, DDS is a Top-Ranked Manhattan Cosmetic Dentist in New York City providing general, cosmetic and restorative dentistry, Invisalign Braces, Dental Implants, Porcelain Crowns, Porcelain Veneers, Cerinate Lumineers, Cosmetic Tooth Bonding, Teeth Whitening, Snap-On Smile®, including "Smile Makeovers" that will help you enhance your appearance and self-confidence and maintain teeth and gums for a lifetime.
Dr. Wei spends his free time pursuing advanced dental education. He is trained at some of the top dental institution in the United States. He has received advanced training and continued education at the Las Vegas Institute (LVI) in Las Vegas and The Rosenthal Institute at New York University Aesthetic Advantage, Inc. Level I, Level II, and Level III ( Masters Level Achievement in Aesthetic Dentistry) in New York, which are considered the top cosmetic dental institutes in the world.
Dr.Wei is a lumineers certified dentist in 2010. Dr. Wei completed Thinnovation Live Patient Placement of Lumineers courses in June 2015 at DenMat Education Headquarters in Lompoc, California.  Dr.Wei also took numerous Thinnovation Lumineers Dentistry Hands-On courses  Thinnovation: Mastering Minimally-Invasive Smile Design from  2010 – 2017.
Dr. Wei completed the Full Mouth Rehabilitation Course 2017 & 2018 in New York University College of Dentistry.
Dr. Wei is experienced with many of the latest dental procedures and offers comprehensive care for a wide range of dental conditions. Dr. Wei continues to take continuing education courses, always surpassing the state license requirements.
Dr. Wei maintain the highest levels of accreditation and pursue ongoing education to stay abreast of the latest trends in dentistry.
Dr.Wei  has lectured on the national level on cosmetic dentistry.
He currently is a clinical associate professor at New York University College of Dentistry in the Department of Full Mouth Reconstruction. He has a private practice in New York City, NY.
Outside the office, Dr. Wei enjoys spending time with his family. He is married to his wife Angela and they have  3 children. His hobbies include traveling, reading and tennis. He is looking forward to being able to serve you as well as getting to know you.
Why Choose Dr. Wei for Your Dental Services?
A Proven Dentist – Dr. Wei is one of Manhattan's top cosmetic dentists. Dr. Wei's cosmetic dentistry includes world-class laboratory support from the best labs in the world.
High Success Rate – Dr. Wei has over 17 years of experience with dental services. Plus, Dr. Wei stands behind his work with a warranty.
Sedation Dentistry – Worried about seeing the dentist? Relax. With sedation dentistry by Dr. Wei now you can take a pill, fall asleep and then wake up and it will all be over.
Easy Financing Available with No Financial Surprises – All financial arrangements are done at our dental office and there will no surprises that cost you more. No hidden costs and no additions after your treatment plan is confirmed and treatment begins.
Fully Warranted – Dr. Wei will take care of any issues from start to finish. On the rare occasion that a problem should occur, Dr. Wei will fix the problem promptly with no additional fees.
There is usually a follow-up visit for final adjustments, and to review instructions for care of your new smile. Cosmetic dentistry provides a beautiful new smile and last for years and years.
When you visit our Midtown Manhattan dental office, you'll be treated with care by our friendly, welcoming team. We are here to help you every step of the way, from your first call to all follow-up and recall visits. If you have questions about any aspect of your treatment plan or our easy financing plan, please ask.
Call us for an appointment:
(212) 982-4080




---
Our Team
When you visit our Manhattan dental office, expect to be treated with care by our friendly, welcoming team. We are here to help you every step of the way, from your first call to all follow-up and recare visits. If you have questions about any aspect of your treatment plan, clinical or financial, please ask.
We're prepared to give you answers you can understand. Our clinical team assists Dr. Wei by offering chairside assistance and hygiene care. The entire team undergoes training each year so that we can provide optimal dental care and customer service to you and your family. We are committed to your comfort, and we respect your time. If we can make your dental experience better in any way, let us know.