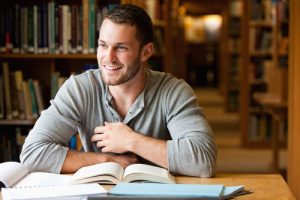 Are you ready to pursue a smile makeover? If you are new to the idea of cosmetic dentistry and don't know where to begin, familiarize yourself with the options available to you before you visit a NYC cosmetic dentist. Awareness of what can be done for your smile (just about anything) allows you to speak knowledgeably about your potential smile changes with your doctor and feel positive about the new smile that awaits you.
Veneers Get the Job Done
Porcelain veneers are incredibly versatile. If you want to fix stained, broken-down, chipped, or misaligned teeth, veneers are the procedure that can singlehandedly correct these issues. Porcelain veneers are popular among celebrities and create flawless smiles (when they're applied by a perfectionist), but veneers are not the only option if you want to overhaul your smile. If you're concerned about the invasiveness of veneers, Lumineers offer the same benefits in a no-prep, painless procedure.
One Small Cosmetic Dentistry Treatment Can Change Your Life
Details matter when it comes to your teeth. A chipped tooth, silver fillings, discolored enamel, missing teeth – any of these problems and more can often be repaired with one simple cosmetic dentistry procedure. When you know your teeth look good, you will smile more, and that makes you a more approachable person. A good smile makes you look happier, healthier, younger, and even smarter.
One professional teeth whitening treatment can illuminate your grin (even if your teeth are crooked or otherwise considered imperfect). A tooth-colored filling can replace an amalgam filling, eliminating your exposure to toxins and hiding any signs of tooth decay with a natural appearance. One tooth bonding treatment, or an inlay or onlay, can repair your chipped tooth so it will never stand out again.
Your Midtown Manhattan cosmetic dentist will have options for you, whatever your smile goals are. Depending on your budget, timeline, goals, and lifestyle, multiple cosmetic dentistry procedures can work for you – or just one procedure can change your life.
It Doesn't Matter How Bad Your Oral Health Is
Cosmetic dentists want to make your smile look better, but they are also invested in your oral health. If you are missing teeth, in pain, have difficulty eating, or if your mouth is making you completely uncomfortable, these problems can be fixed. In fact, before you undergo any cosmetic dentistry procedures, you should undergo restorative dentistry repairs. These could include gum disease treatment, non-mercury fillings, dental implants, or porcelain bridges and crowns.
Do not be shy about seeing your Midtown Manhattan dentist because you're embarrassed about your teeth. Your dentist is the professional you should be seeing so you can finally achieve a healthy and beautiful smile. It may take time and multiple procedures, but by the end of your smile makeover, you will feel like a new you with a smile you're proud to show off.
Make your consultation with NYC cosmetic dentist Dr. Michael J. Wei to learn more about cosmetic dentistry and what procedures are right to you. He is happy to answer all your questions and privileged to be the doctor who is responsible for giving you the smile of your dreams, and a new outlook on life.