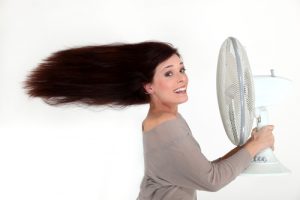 When the products and plans that promise to reverse the aging process or stop it in its tracks seem too good to be true, they probably are. You don't have to go to extreme measures to look younger. Just a few small tweaks to your smile through the precision of cosmetic dentistry can be enough to make you look younger.
Teeth Whitening – The Sure Thing
Professional teeth whitening is non-invasive, painless, and offers immediate results. In just about one hour, you can whiten your smile by seven or eight shades. Even if your teeth aren't perfect, if they're a little crooked or if you have a few natural gaps, whitening your teeth will take years off your face and make you look brighter and younger.
Porcelain Veneers – The Boost
Many patients, especially women, lament that their lips lose plumpness as they age. You can try volumizing lip gloss and lip-plumping serums, but they only last until the application wears off (and they can feel a little strange). Porcelain veneers, even though they are incredibly thin, have the lovely side effect of "bumping out" your lips slightly so that they look a little fuller. You'll get a permanent boost that looks natural and avoids temporary artificial fillers.
Smile Makeover – The Ultimate Transformation
You may look at your face and see wrinkles here or age spots there, but if most of your complaints come from your smile, then that's the thing to change. Yellow, stained, worn-down, broken teeth can make you smile less and grimace more, especially if you are in pain.
A smile makeover is customized to your oral health needs, both cosmetically and restoratively. The goal of every smile makeover is to make your smile look like the best version of itself, but your smile should also be comfortable and fully functional.
Your smile makeover could include dental implants and porcelain veneers, dental crowns and teeth whitening, gum disease treatment and non-mercury dental fillings and tooth bonding. Smile makeovers are as you like them, whether one procedure or 10 procedures. The goal is to get your smile looking, feeling, and working properly. When that happens, you will automatically feel younger – and your smile will reflect how you feel.
Discover Your Personalized Fountain of Youth
If you live in Midtown Manhattan, you can fit in no matter who you are or what you look like, but there will always be pressure to look younger. With cosmetic dentistry, you can transform your appearance and your life. Chasing the fountain of youth through fad diets or brutal exercise programs may produce results eventually, but choices like this are hard to maintain. A renewed smile is always with you, and requires no great maintenance than daily upkeep and twice-a-year visits to your New York City dentist.
If you are hunting for the elusive fountain of youth, find out what Dr. Michael J. Wei, Manhattan cosmetic dentist, can do for you. Schedule your consultation at his Midtown Manhattan cosmetic dentistry office.