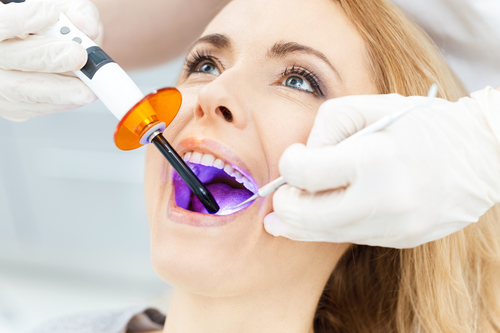 All cosmetic dentists are not created equal. When you are ready to pursue a smile makeover, it's a good idea to visit more than one NYC cosmetic dentist to determine who is right for you. Getting an expert's opinion about your oral health and cosmetic dentistry hopes is an important task to carry out in person. You want to gel with your dentist and feel like you're in the best hands as you improve your smile.
So, what should you look for in a NYC cosmetic dentist? Here are just seven desirable traits to keep in mind during your vetting process.
1. Experience
Everyone needs to start somewhere, but if you're looking for a major smile makeover, choose the dental professional with experience, a proper education, additional certifications, and who pursues continuing education to stay up-to-date on what's new and important in the specialized field of cosmetic dentistry. Don't be swayed by the cosmetic dentists who only offer you quick fixes. Yes, some procedures can be done efficiently, but certainly not all of them.
2. Understanding
You may be reluctant to visit a dentist because you're embarrassed about the condition of your teeth. Your dentist has seen it all, and it's his job to help you achieve your best smile. If you know your oral health is in poor condition, the dentist you choose should be concerned about doing important restorative procedures before the cosmetic portion of your new smile is completed.
3. Creativity
The right NYC cosmetic dentist can see beyond the obvious procedures that other dentists might tell you are the only option. You want a professional who can make your new smile come to life in various ways so that it looks and feels natural and functions properly. Your dentist should know which cosmetic dentistry treatments are the most versatile (porcelain veneers, porcelain crowns) and which are limiting. When choices are available, you should have the opportunity to make up your mind between equally viable options with the help of your dentist.
4. Before-and-After Photos
Proof of excellence is important. Results matter when it comes to smile makeovers. Someone can tell you they will make your smile makeover look natural, but trust visual proof. Any dentist worth their salt should be able to provide you with examples of before and after photos so you can envision your own successful new smile.
5. Affordable payment plans
Everyone does not have the same budget or means to afford the kind of cosmetic dentistry they might want. Cosmetic dentistry is also considered an elective treatment and is usually not covered by insurance. Flexible payment plans, and options like CareCredit, make it possible for you to get the smile makeover you want through affordable payments.
6. Innovation
Cosmetic dentistry is full of new technology, and methodology is improving and changing regularly. There is something to be said for a cosmetic dentist who relies on tried and true dental solutions you're your smile, but it's also refreshing to work with a dentist who knows what's now and what's next, and has the tools and knowledge to give you the benefit of such resources.
7. Perfectionism
There is no excuse for anything less than a smile makeover done perfectly. Your NYC cosmetic dentist should be so passionate about his job that the only result for every procedure is perfection.
Schedule your consultation with Dr. Michael J. Wei, lauded NYC cosmetic dentist. He will show you the way to an amazing and flawless smile makeover.