Giovanni was concerned about his flared out tooth and fractured teeth. He always hated his old dull, stained, dark teeth. He felt like his smile was really worn out for his age, made him look like an elderly person. By using porcelain veneers, we were able to give him the bright white smile he always wanted. Now his smile is more vibrant and he enjoys showing off his new teeth.
Problems
Bad Bite
Cavities
Damaged Fractured Teeth
Discolored Teeth
Flared Out Teeth
Misaligned Teeth
Uneven Smile
Worn-Out Smile
Solutions
Porcelain Veneers
Tooth-Colored Fillings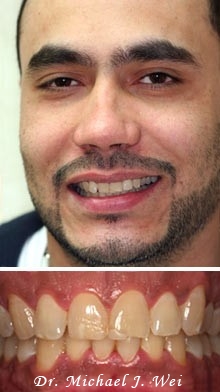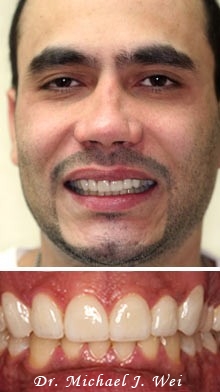 Slide the blue tab to the left or right to view the before and after images.