Dolores's old smile did not fit her vibrant, beautiful personality. She always disliked the very dark, dull tooth that was quite apparent and also disliked the spacing between her teeth. She wanted a brighter, whiter gorgeous smile. She wanted a dramatic smile makeover so she can stand out. Her new smile improved her overall self-confidence and now she loves to smile. We were able to give her the smile of her dreams. She did not realize how much her old smile had been holding her back. Now she gets a lot of compliments on her beautiful smile from her family members, co-workers, and friends.
Problems
Dark Tooth
Discolored Teeth
Infected Tooth
Misaligned Teeth
Spaces Between Teeth
Worn-Out Smile
Solutions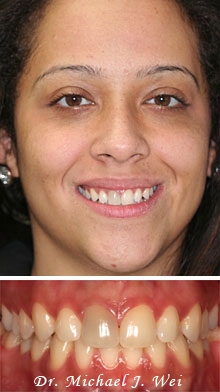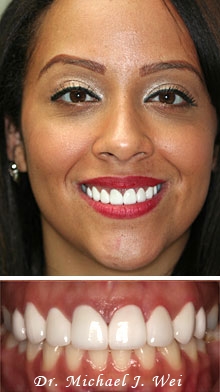 Slide the blue tab to the left or right to view the before and after images.