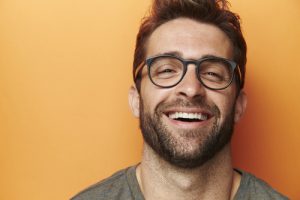 If you have gaps between your teeth that you find less than charming, this kind of imperfection can be corrected without braces. Your Manhattan cosmetic dentist understands that many patients aren't excited about the thought of a dental solution like orthodontics that can take a year or more to complete. When you have gaps that are bothering you, it's time to learn about the quick corrections that will work best for your smile.
Porcelain Veneers
Porcelain veneers are a versatile cosmetic dentistry treatment. If you have gaps, veneers can make them disappear. Ideal for patients who have a lot of gapped teeth, veneers are personalized so they shield your original teeth and create a perfect, uniform smile.
Teeth will look natural and gaps will be eliminated in just two visits to your Midtown cosmetic dentist. Plus, veneers correct any other cosmetic issues that are on your radar, like chips, discoloration, short teeth, misalignment, and more.
Porcelain Crowns
When you have a tooth that is misshapen or damaged in some way, it can form a gap between one or more teeth. These gaps can be unsightly and problematic for your oral health.
A porcelain crown is customized in size, shape, and color to cover a damaged tooth. When this crown is put in place and your tooth is returned to a normal, healthy size, gaps will be eliminated on either side of the tooth, completing that portion of your smile.
Cosmetic Tooth Bonding
Sometimes a gap between two teeth doesn't affect your appearance all that much, but it can be incredibly annoying when you eat. Cosmetic tooth bonding is great for filling in gaps between teeth, especially places where food often gets stuck.
If there is no contact point between two teeth, bonding can fill in the space, preventing this problem and minimizing the chances of cavities developing where food settles and festers. Being diligent about flossing helps too, but why take the chance? Tooth bonding can be done quickly – usually in less than 30 minutes per tooth – and without a numbing agent.
Close the Gaps with Cosmetic Dentistry
If you're ready to say goodbye to problematic or unattractive gaps in your smile, contact Dr. Michael J. Wei in his Midtown Manhattan office on Madison Avenue to schedule your appointment today. Learn about all the cosmetic and restorative dentistry options that are possible for your smile makeover.