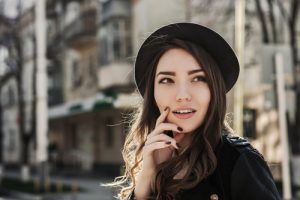 You might have the best dental insurance out there, but there are some smile makeover procedures this kind of healthcare coverage doesn't usually include. Elective dental treatments – namely, cosmetic dentistry – are usually paid out of pocket. You might, however, have some insurance coverage for dental restorations. One of the biggest reasons people avoid going to the dentist is because they're afraid of how much it's going to cost, especially in Manhattan, but there are always ways to make it work. Let's break it down.
You Get What You Pay For
Ultimately, dental care is a necessity. Good dentists do their best to make treatment affordable so you can get the oral health care and beautiful smile you want. Even the most basic dental insurance usually covers two cleanings a year, exams, and one round of x-rays. That's a great way to keep you on track to maintain healthy teeth and gums. It's when you want more that you must be careful.
What you want to avoid is going to a dentist who offers inexpensive smile makeovers. Getting a bargain on a smile upgrade can almost guarantee that you will end up with teeth that make you over in a bad way – and you'll end up having to pay for another dentist to fix what someone else has screwed up. Try to move past the idea that you need to get a bargain to make a smile over worth your while. Find an excellent dentist, then go from there.
Understand Smile Makeover Costs
There are plenty of variables that go into determining the cost of a smile makeover including the treatment you want done, the materials used in the treatment, time required to carry out the treatment, and location.
Yes, Manhattan is pricey and the cost of everything in the city reflects that. Cosmetic dentistry in the hands of an excellent dentist can also buy you some serious bang for your buck. Your teeth may have more potential than you realize, and a few smaller cosmetic treatments can transform your smile without draining your savings.
It helps to have a consultation with your Midtown cosmetic dentist and invest the time in digital smile design to get to know all your options, whether you're looking to rebuild the foundation of your smile or jazz it up.
Remember What You're Buying
You're not only purchasing a gorgeous new smile with a smile makeover, you're getting everything that comes with it – renewed self-confidence, a younger-looking appearance, the illusion of wealth, health, and intelligence (or the accurate reflection of what you already have).
Dr. Michael J. Wei is prepared to sit down with you and discuss what's possible for your smile on your budget. Schedule your consultation with our office to learn more about the procedures you're interested in and all available payment options. A smile makeover is within your reach – all you need to do is grab it.