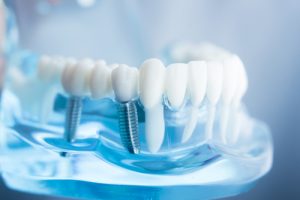 Dr. Michael J. Wei has always made education a priority for himself with regular continuing education classes. Now, he will be teaching and not just learning. This September, Dr. Wei will be a clinical associate professor at the New York University College of Dentistry in the Department of Full-Mouth Reconstruction.
Teaching the Next Generation of Dentists
The best dentists learn from other dentists and their years of experience and education. As a clinical professor, Dr. Wei will work hands-on with his students in a clinical setting, teaching them full-mouth reconstruction techniques, demonstrating proper methodology, and exposing them to his dental skills and knowledge.
Having a successful dental career means understanding the tools of the trade as well as how to successfully serve patients. Dr. Wei and his colleagues know the day-to-day business of being a practicing dentist, making them invaluable resources for their students.
Are You a Candidate for Full-Mouth Reconstruction?
Not every patient is a good candidate for every restorative dentistry procedure. The level of need will vary based on a patient's current state of oral health, budget, and even their level of anxiety. Anxiety is, in fact, why many people end up with a mouth that is in a state of disrepair.
Avoiding dental cleanings and check-ups every six months means there are no expert eyes on your teeth, looking at your x-rays, and determining whether your smile is in good condition. If you are experiencing any of the following problems, it could indicate that you need restorative dentistry and, in some cases, full-mouth reconstruction:
Bleeding gums: You may need gum disease treatment.
Broken teeth: Porcelain crowns or dental inlays and onlays are repair options.
Chronic jaw pain or soreness: There may be a problem with your TMJ.
Difficulty eating: Loose or damaged teeth can interfere with every aspect of daily life.
Loose or missing teeth: Gum disease or dental trauma can cause teeth to become loose or fall out completely.
Worn teeth: Grinding teeth or advanced age can contribute to the destruction of tooth enamel.
Tooth pain: Decay and infections should be addressed as soon as possible.
Getting a Healthy, Beautiful Smile
It's especially important to see a NYC dentist if you are embarrassed by your smile. The state of a person's teeth and gums make all the difference in the level of confidence and happiness. Many restorative dentistry procedures beautify teeth, like dental implants, porcelain crowns, tooth-colored fillings, and fixed dental bridges.
Once full-mouth reconstruction has been completed, however, some patients want to move ahead with a smile makeover that includes cosmetic dentistry procedures like porcelain veneers.
No matter how full-mouth reconstruction is approached, the students of Dr. Wei will be taught that every patient's smile makeover is completely customizable. Full-mouth reconstructions commonly include the repair or replacement of multiple teeth and not just one tooth. This kind of work takes time, so the proper healing takes place and gums and teeth are receptive to all restorations.
Most of all, it's never too late for a healthy smile, and Dr. Wei's students will learn the many ways to help their patients get there.
If you think you're a candidate for full-mouth reconstruction, schedule your appointment with Dr. Michael J. Wei at his Midtown Manhattan dental office on Madison Avenue.