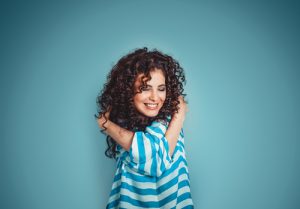 August 25 is Kiss and Make Up Day. If you're looking for an opportunity to make amends with someone, this annual celebration is a great opportunity (even if you don't pucker up). It's also the perfect day to make amends to yourself for allowing your broken-down smile to go on for too long. Make the decision to restore your smile – your teeth and gums will forgive you, and you'll thank yourself for finally choosing the smile makeover you need.
It's Never Too Late to Make Amends – with Your Smile
The big question to answer when you're considering making amends is whether you truly want the tumult to go on any longer. Ask yourself if you want to continue to live with teeth and gums that are unsightly or unhealthy.
It's never too late to make amends, and it's never too late to fix your smile, no matter your age. When it comes to teeth, problems that go unaddressed may sit dormant without causing complications – like a chipped tooth – while others will only get worse, like tooth decay or a loose tooth.
It doesn't matter how the dental problem occurred, whether you've stained your teeth from years of coffee drinking or neglected to see your NYC dentist every six months. The point is that you've made the decision to address the problem now. That's the first step to peace, contentment, and good oral health.
Making a Grand Gesture
Neglecting something or someone can lead to a broken-down relationship, but cosmetic dentistry and restorative dentistry allow you to build things back up again:
Rebuild: If you're suffering from periodontal disease and that's the reason for a loose tooth, gum disease treatment will be necessary to clean up your gums. Once healthy, a dental implant can permanently take the place of a tooth that needed to be extracted or that was already missing
Restore: If the foundation of your teeth is solid, but you are dealing with deteriorating dental work or weak tooth structure, it's important to fix these problems before they create an oral health catastrophe. Porcelain crowns protect teeth from bacteria and make them strong again while looking natural.
Beautify: If your smile is healthy and decay-free, but doesn't actually look sound, a cosmetic procedure like porcelain veneers can correct several problems at one time. Veneers make teeth white, straight, longer, and create a flattering, perfect smile.
It's the Little Things That Count
Sometimes all you need to make your smile love you again is a little bit of non-invasive sprucing up. Healthy smiles can benefit greatly from:
Teeth whitening: Professional-grade teeth whitening blasts away deep-down stains.
Cosmetic dental bonding: Dental bonding is a fast and easy way to fix a pesky chipped, jagged, or discolored tooth.
Smile makeover: Unlike its name, a smile makeover doesn't have to be large or invasive. Talk with your Manhattan cosmetic dentist to determine which cosmetic or restorative moves are right to perfect your smile.
A Smile Makeover Makes Everything OK
Even if you've neglected your smile for a while, it's never too late to make amends and improve your relationship with your teeth. Schedule your consultation with Dr. Michael J. Wei at his Midtown dental office on Madison Avenue to talk about the best ways to make peace with your smile.