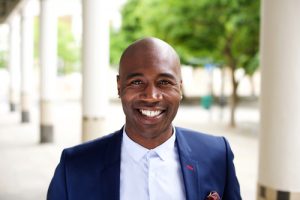 Not one of the lucky people to be born with naturally straight teeth? That makes a sizable chunk of the population. If you're done having crooked teeth, gapped teeth, a snaggle tooth, or any other alignment problem, it's time to figure out what your options are. If you resist the idea of braces, you're in good company. Thank goodness for cosmetic dentistry.
Get Rid of Crooked Teeth Without Using Braces
There is no rhyme or reason behind crooked teeth. They simply are. Some people have teeth that erupted in the wrong place, leaving them crooked, overlapping, tilted, or sideways. Others have a bite that did not develop properly. Whether you have crooked teeth, gapped teeth, crowded teeth, or odd spacing, the bottom line is that your teeth are not sitting upright in your mouth as they should.
If you've eliminated orthodontic intervention from possible alignment solutions, that leaves you with one option: veneers.
Thankfully, there are several types of veneers from which to choose. If your mouth is healthy and you are a good candidate for veneers, expect your Manhattan cosmetic dentist to discuss the following with you:
Porcelain veneers: This is the original smile makeover solution and porcelain veneers are often considered the cosmetic dentistry treatment for celebs. Now you can have the same kind of amazing smile. Veneers are customized to your appearance, face shape, and original tooth color so they look completely natural. Misaligned teeth? Not anymore.
Lumineers: A less-invasive version of veneers, Lumineers offer the same stunning results using ultra-thin veneers and conservative method of preparation. Lumineers do not require the grinding down of original tooth enamel, which often makes this a popular alternative to veneers.
Prepless veneers: Prepless veneers take the best of veneers and Lumineers and combine them into a minimally invasive, highly effective smile makeover. With prepless veneers there is very little work that needs to be done to get your teeth ready for their makeover. The incredibly thin veneers placed over the teeth look natural and flawless.
Cosmetic dentistry is not one-size-fits-all, hence the option to consider different types of veneers. Your Manhattan cosmetic dentist will help you determine the best smile makeover methods for your goals, lifestyle, and budget.
Take Care of Your Veneers
It's important to remember that porcelain veneers are not one-and-done. It's still essential that you care for your teeth properly, with daily brushing and flossing and visits to your NYC dentist every six months for a professional teeth cleaning and checkup.
While some people are focused on taking excellent care of their new veneers, others may be tempted to slack a little because the veneers are stain resistant and so durable. Veneers will do their job and make your smile look amazing, but they still require TLC just like natural teeth.
Ready to align your crooked teeth and correct other aesthetic problems at the same time? Schedule your consultation with Dr. Michael J. Wei, Midtown Manhattan cosmetic dentist located on Madison Avenue, to find out which type of veneers are right for you.