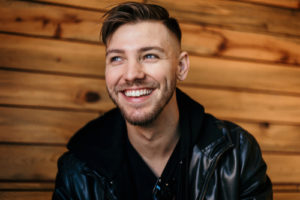 Microthin and DURAthin veneers are changing the landscape of porcelain veneers and cosmetic dentistry. Dr. Michael J. Wei is proud to announce that he has been certified to deliver the innovative "no-prep" Microthin porcelain veneers to his patients. "I am always in search of the latest and greatest techniques and materials to create beautiful smile makeovers," he says.
Everything You Need to Know About Microthin Veneers
Daunted by the idea of porcelain veneers? Knowing that some healthy tooth enamel must be sanded away to make room for veneers makes many people push pause on this procedure. The field of cosmetic dentistry, however, is always evolving. The newest developments – Microthin and DURAthin veneers –have opened the door to a smile makeover for the patients who have always worried about altering their teeth too much.
Easy: Microthin veneers require little to no prep.
Non-invasive: Tooth enamel doesn't have to be reduced to make room for the veneers.
Thin: Veneers are incredibly thin, like contact lenses.
Strong: Microthin veneers are made of carefully constructed layers of strong porcelain.
Customized: Veneers are customized in size, shape, color, and more so they look natural and complement your overall appearance, while also suiting your age, gender, skin coloring, and even the whites of your eyes.
Permanent: Once ready, Microthin veneers are carefully placed over the teeth and bonded in place for a smooth, durable finish.
But, also reversible: The procedure can be reversed later without you having to worry about the state of your natural teeth under the veneers. (Though it's unlikely that you'll want to get your old smile back when you realize how amazing your new one looks.)
The Most Important Fact about Microthin Veneers
Microthin veneers are an amazing development in modern dentistry, but the innovation is irrelevant if you do not work with a cosmetic dentist who is qualified to perform this procedure and truly capable of giving you the smile of your dreams.
An essential component of Dr. Wei's career is his dedication to continuing education. From seminars to workshops to conferences to teaching, he is always learning and absorbing information about his field, doing hands-on training to learn new techniques, and bringing the best of the best back to his Midtown cosmetic dentistry office to give his patients amazing smile makeovers.
Microthin veneers, just like all dental veneers, require a steady hand and incredible attention to detail. Dr. Wei is as much an artist as he is a dentist. The skills necessary to create and place veneers requires precision and meticulous work from the hands of a perfectionist.
Are You a Good Candidate for Microthin Veneers?
If you have small or short teeth, or if you have a narrow smile, it's very likely you're a good candidate for Microthin veneers. This procedure also conceals every other aesthetic complaint you may have, from stains to chips to gaps to worn teeth.
Schedule an appointment with Dr. Michael J. Wei today at his dental office in Midtown Manhattan to find out whether Microthin veneers – or another type of veneer – are right for your new smile.