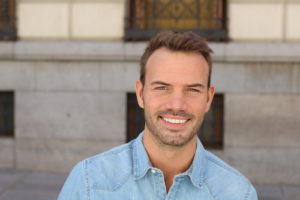 You have many options when it comes to crafting your smile makeover. Your dentist will have plenty of opinions about what's right for your smile and, armed with all the relevant information, you will have a major decision to make. It can help to know that hundreds of patients before you ultimately select prepless veneers to make that perfect smile.
1. Prepless veneers are non-invasive.
One of the biggest reasons patients drag their feet about getting a smile makeover is they worry about how the dental work might feel, or if it might hurt. Prepless veneers are non-invasive. You will need a thorough teeth cleaning, and maybe some light sanding to smooth the teeth out, but that's the extent of the noise and fuss. There are no shots necessary, no invasive altering of your natural teeth.
2. Prepless veneers look natural.
There are some cosmetic dentistry procedures that, in the wrong hands, can make your new smile look fake and unnatural. Prepless veneers, however, are carefully created to look natural in size, shape, color, and translucency. The veneers reflect light and mimic all the properties of permanent teeth. People will wonder why you were lucky enough to be born with such flawless teeth.
3. Prepless veneers are customized.
The reason prepless veneers look so natural is because they are customized to suit you and you alone. Your mouth shape, face shape, skin coloring, the whites of your eyes, your gender, your age – all of these factors play a role in the appearance of your veneers, and your experienced Midtown cosmetic dentist keeps them all in mind during the design phase of your veneers.
4. Prepless veneers are strong.
A smile built with prepless veneers will be sturdy, durable, and long-lasting so you can bite, chew, and speak with confidence. The veneers are made of super-thin, super-strong porcelain that will withstand everything you subject them to and last for decades.
5. Prepless veneers can cover just about any cosmetic problem.
Just like conventional porcelain veneers, prepless veneers conceal all the cosmetic complaints you have about your smile: chips, gaps, short teeth, misalignment, stains, worn enamel, and so much more. The best thing is – if you dislike multiple aesthetic elements of your teeth, veneers are the one cosmetic dentistry procedure that can hide them all at one time.
6. Prepless veneers are great for anxious patients.
You might want a smile makeover, but you may avoid sitting in the dentist's chair at all costs. Prepless veneers, however, make dental visits far easier to endure, especially when you know the final product will be well worth the effort. Without any major prep necessary – no drills, no grinding down the tooth enamel – you will merely be passing time while your dentist works meticulously to recreate your smile.
7. Prepless veneers will transform your life.
This might seem like a inflated claim, but ask any patient who has gotten prepless veneers what their smile makeover has done for their life. Their self-confidence skyrockets and self-consciousness fades away. Their newfound belief in themselves and their appearance improves their life professionally, romantically, and personally.
When you look good, you want to continue to look good, and a gorgeous new smile can motivate you to take better care of yourself in all ways so the rest of you will match your beautiful teeth.
Ready to talk teeth? Schedule an appointment with Dr. Michael J. Wei today at his dental office in Midtown Manhattan to find out whether prepless veneers – or another type of veneer – are right for your new smile.