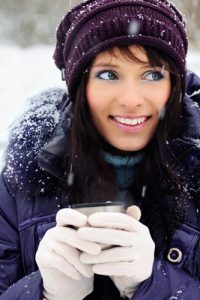 Cosmetic dentistry comes in all shapes and sizes, with different time commitments, and varying levels of invasiveness. If you don't want to go for a large smile makeover, porcelain crowns are an all-around good choice for a variety of tooth restorations. A crown changes the appearance of your tooth so positively that even one of these procedures qualifies as a smile makeover. Chances are, if you have a problem tooth or two, a porcelain dental crown could be the right solution.
The Versatility of Porcelain Dental Crowns
Don't underestimate the power of a well-done porcelain crown. These restorations are strong, natural-looking, and save teeth that are severely damaged as well as cosmetically compromised. There are any number of situations in which a porcelain crown could be part of your dental solution and these include:
Severely discolored or dull teeth. When professional teeth whitening won't make a dent in the color of your smile, crowns can be an option for getting the color of teeth that you want.
Cracked teeth. While surface cracks on your tooth enamel may seem innocuous, this is just the beginning of what could be a very bad problem. Cracked teeth allow bacteria to filter into your tooth, which could create an infection and a need for root canal therapy or even extraction. A crown is a cap on a tooth, protecting it from developing into a bigger oral health problem.
Fractured or misshapen teeth. If a tooth has been compromised in its appearance because of damage or unusual growth, a porcelain crown is the cosmetic and restorative solution that safeguards the health of your tooth. The crown makes your tooth the right shape, size, and color, while also making it durable and fully functional.
Weak teeth. Some people are born with weak teeth or thin enamel that makes them far more susceptible to decay and damage. Crowns protect fragile teeth, giving them armor that looks and works just like natural teeth.
Unhealthy teeth. If a tooth has a cavity or hole, tooth-colored fillings can often be used as a repair. However, when the damage is significant, a porcelain crown may be the safer and more effective option. The unsightly or uncomfortable tooth is cleaned up and repaired so you have an attractive and reliable solution.
The repair of any of these oral health problems using porcelain crowns results in a powerful and long-lasting smile makeover.
The Staying Power of Porcelain Crowns
Porcelain crowns are also used to buoy other restorative dentistry solutions, most notably fixed dental bridges. If you have one or more missing teeth, a dental bridge can close that gap using a porcelain tooth known as a pontic. To create this bridge between two teeth, there must be anchors on either side – that's where porcelain crowns come into play.
Hidden clasps on the artificial teeth are secured to the crowns (the abutment), holding the bridge in place. The crowns and the bridge work together to restore your smile to full functionality.
Whatever your oral health problem, contact Midtown Manhattan dentist Dr. Michael J. Wei to schedule your dental consultation and discuss porcelain crowns and other restorations. Your new smile is just around the corner, and the solution may not be as invasive as you imagined.