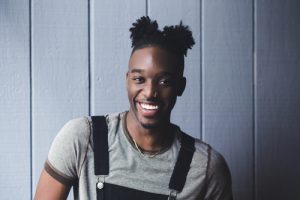 Have you ever thought to yourself, "I'll fix my teeth when…" and filled in the blank with any number of excuses? If money is the main reason you're dragging your feet about getting a new smile, April could bring the windfall you're hoping for. It's tax refund time, for the luckiest among us. While some people put their cash in savings and some splurge on vacations, use your bucks wisely on a purchase that will benefit you now and pay dividends later – a perfect smile makeover.
How to Afford a Smile Makeover
For some NYC dental patients, their tax refund will be enough to get the smile makeover they want and then some. For others, it's a jumping-off point for a long-term investment. Consider the following:
There are many ways to pay. Combine your tax refund, dental insurance, health savings accounts, flexible financing options, and reasonable payment plans and achieving the smile you want isn't as unreachable as you may have thought.
Remember what you're buying. Sometimes, convincing yourself of the worthiness of your purchase is the biggest hurdle when it comes to a smile makeover. A flawless, healthy smile will help you stand out in all good ways, socially and professionally. You'll feel better about yourself and be more confident when you know your teeth look good.
Consider it a smart investment. How many things do you invest in that bring you a profit? You buy a house and your property value rises. You open an IRA and see the savings increase. A smile makeover is designed to last and improve your aesthetic currency.
How to Get a Perfect Smile
Every person has a unique definition of a perfect smile. For some, white teeth are the answer. Others want a straight smile. Some people want to get rid of gapped teeth, an unsightly tooth, silver fillings, or a hole in their smile. Working with an experienced Midtown dentist who is aware of your smile goals – and your budget – allows you to get your perfect smile on your terms.
The most affordable smile makeovers: If you want to stay on the lower end of costs for cosmetic dentistry, professional teeth whitening, cosmetic tooth bonding, or even a simple teeth cleaning and checkup will dramatically boost the appearance of your teeth.
Perfect smiles with a bigger price tag: Porcelain veneers are one of the biggest and most costly smile makeovers, but the result is a beautiful smile that will last for decades. No-prep veneers are durable, stain resistant, and make you look younger, healthier, happier, and wiser. Now that's something worth investing in.
Restoring a smile with refund funds: There are some smile makeovers that require in-depth dental restorations. If you are missing teeth or have unsightly or broken teeth, you need more than cosmetic dentistry, you need restorative dentistry. These procedures can include procedures like dental implants, porcelain crowns, or porcelain bridges.
Make the most of your tax refund. Make an appointment with Dr. Michael J. Wei at his cosmetic dentistry practice on Madison Avenue to learn more about what's right for your new smile and your budget.