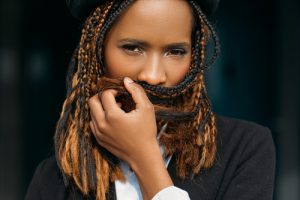 One of the worst fears of a dental patient who's getting veneers is that their new teeth will look horrible. Trusting the process to a qualified Midtown cosmetic dentist is one of the most important decisions you will make when you decide to get a smile makeover. If you have already gotten porcelain veneers that aren't right, it's not too late to have them repaired and to finally get the natural-looking, flawless smile you've always wanted.
Choose a Smile Makeover Perfectionist
Porcelain veneers are a major investment. There are many factors people consider when looking for the right Manhattan dentist to create their veneers, including location, experience, and cost, but resist the temptation to bargain shop or to settle for less than perfection.
One of the biggest tells about your chosen dentist's abilities is their smile gallery. You want to see amazing results and you want to see a lot of them. Any dentist who is proud of their work and who knows it looks good will be thrilled to share before and after photos so you can see what's possible for your own smile makeover.
Veneer Mistakes Committed by Inexperienced Cosmetic Dentists
Every dentist must start somewhere to gain experience so they can improve their techniques, but you don't want to be the guinea pig for a neophyte when it comes to a porcelain veneers. There are so many things that could go wrong to ruin your smile makeover:
Bulkiness: Thorough tooth preparation is critical for veneers. When you're getting regular veneers, the right amount of tooth enamel must be shaved off to make room for the veneers. If you're getting prepless veneers or Lumineers, the right customization and bonding of the veneers must be meticulously done.
Wrong color: Choosing the color of veneers is a complicated, detailed process. There are many shades to consider, as well as translucency and value, plus all your unique characteristics that will influence the final look, including your skin tone and face shape.
Snaggletooth: Have you just gotten one veneer to correct a chip or other surface problem with a tooth? That veneer must be absolutely perfect so it blends with your other teeth to make your smile look natural. One mistake can throw off your entire smile and make your corrected tooth stand out more than it should.
Too big: Shape and size of veneers matters, a lot. Your gender, face shape, and the size of your smile all influence the final determination of your veneers' characteristics. Without careful customization, your veneers can turn out horsey and unnatural.
Fix Your Teeth: Choose the Right Midtown Cosmetic Dentist
Experienced cosmetic dentists know the best type of veneers and materials to use for you to have a successful smile makeover using porcelain veneers. Their judgment is critical. You don't want a cosmetic dentist who never voices any objections or doesn't offer advice about your choices. Your Midtown dentist should be just as invested in the creation and outcome of your veneers as you are.
If you find yourself in the chair of a dentist who is far too casual about the procedure, go with your gut and move on to another dentist. Always have a consultation first and research your New York City cosmetic dentist to find out if they really are the right professional to create your new smile.
Do you hate the veneers you've received and want to know if you can fix them? Call on Dr. Michael J. Wei at his Madison Avenue office. He will tell you what's possible to repair your smile. Know this: No matter what's happened with your teeth, there is a solution.
Schedule your consultation today so you can finally get on the path to a perfect smile.