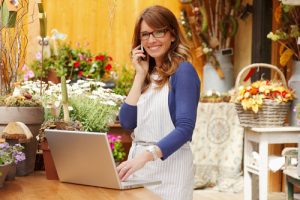 One of the biggest questions Manhattan cosmetic dentistry patients have is how long it will take to complete their smile makeover. People are busy and, naturally, most adults aren't too keen on taking time off work for dental work or spending hours in the dentist's chair. While every smile makeover is different, it is possible to estimate a timeline for most procedures.
How Long Will My Cosmetic Dentistry Take?
If you have opted for cosmetic dentistry, you undoubtedly want a new smile as soon as possible. Perfection takes time, so try to be patient, especially if there is more than one procedure on the agenda. Here is the kind of timeline you can expect from the top cosmetic dentistry treatments:
Teeth whitening: It takes about an hour in your New York City dentist's office to get a white, bright, healthy-looking smile using professional teeth whitening. In other words, take a little bit of a longer lunch one day and you'll stroll back into work with a stunning new look.
Porcelain veneers: It takes two to three visits to your Manhattan cosmetic dentist to complete the work that goes into placing porcelain veneers. The prep work is usually completed at the first visit – sanding down tooth enamel to make room for the veneers – and the porcelain shields are bonded in place on the second visit. Time is required in between visits so the dental lab can create your customized veneers.
Lumineers: Just like veneers, Lumineers usually take two to three visits to complete. Unlike veneers, the prep time for the Lumineers is minimal, if anything is needed at all. Hence the nickname, no-prep veneers. Just like veneers, however, it takes time for the personalized porcelain Lumineers to be developed in between appointments.
Tooth bonding: Many patients overlook the beauty and ease of a procedure like tooth bonding. This cosmetic procedure takes three steps – applying the resin, sculpting the tooth, and polishing the enamel – but they can all be completed in one dental visit. Teeth can be rebuilt, stains can be hidden, cracks can be covered – tooth bonding is versatile, effective, and looks natural.
How Long Will It Take to Get My Tooth Restorations?
Dental restorations can sometimes take longer than cosmetic enhancements because there may be some healing involved in between visits. Restorative dentistry, however, is amazing in that it fixes the function of your smile while beautifying it at the same time.
Tooth-colored fillings: Composite dental fillings take one visit to your dentist to complete. These natural-looking fillings are free of mercury, which makes them a safer restoration, and the tooth-colored shading is matched to your enamel so no one ever needs to know that you had a filling.
Porcelain tooth crowns: It usually requires two dental visits to put a porcelain tooth crown in place. The problem tooth must be prepped first and, in some cases, root canal therapy is needed first. Once the crown has been constructed by the dental lab and confirmed in size, shape, color, and overall appearance, it will be bonded in place permanently.
Dental implants: Because dental implants are considered oral surgery, the implants must first be put in place, the area must be allowed to accept the implant and heal, and then the prosthetic tooth will be fitted. The entire procedure from start to finish usually requires two to three appointments, but the length of time to completion can be several weeks to months.
Can I Get My Smile Makeover Faster?
Be wary of any New York City cosmetic dentist who promises speed over precision for a smile makeover. The more procedures that are part of your overall smile makeover, the longer your work will take to complete.
However, to potentially moves things along at a faster pace, and quell any anxiety at the same time, sedation dentistry makes it possible for your Midtown cosmetic dentist to put you in a state of complete relaxation. When patients are calm and not fidgety or tense, your dentist will be able to work more efficiently to complete repairs and even do multiple procedures in one visit.
As always, your smile makeover is customized to your individual smile needs. Midtown Manhattan dentist Dr. Michael J. Wei will develop a treatment plan that suits your oral health, and your schedule. Contact our Madison Avenue dental office to schedule your consultation.